AWS SysOps Administrator Training
Description
Salesforce SysOps Administrator Program has been designed by our AWS Administrator Consultant Team so that we can share our knowledge and help you learn complex theory, Concepts & Assignments in a simple way. We will walk you step-by-step into the World of AWS SysOps Administrator Programming. With our AWS SysOps Administrator Training, you will develop new skills and improve your understanding of this challenging yet lucrative AWS SysOps Administrator Program.
Why to Choose Us:
Live Project based Training
Easy to Understand Study Material
Verifiable Certification
100% Job Assistance Program
Certified & Experienced Trainers
Content as per Industry Standards
Pre-Requisite
• AWS Architect or AWS Developer Recommeneded
• Graduation is Recommended
• Course assumes no previous experience
Curriculum
14 Modules • 30-32 Hours Course Duration
Introduction to AWS SysOps Administrator
AWS Identity and Access Management (IAM)
Amazon Virtual Private Cloud (VPC)
AWS Public and Private Services
Security groups and network ACLs
Stateful and Stateless Firewalls
The AWS Shared Responsibility Model
Installing the CLI and Code Editor
Launching and Terminating EC2 Instances
Modifying EC2 Instances Types
Amazon EC2 Placement Groups
Amazon EC2 Pricing Models
Reserved Instances and Dedicated Hosts
Choosing an EC2 Pricing Model
Public Private and Elastic IP addresses
Elastic Network Interfaces
Authenticating to AWS Services using Access Keys
Authenticating to AWS Services using IAM Roles
Create instance profile and assign IAM role using the CLI
Private Subnets and Bastion Hosts
NAT gateways and NAT instances
Amazon CloudWatch metrics for Amazon EC2
Publish CloudWatch Metric Manually
Automatically reporting memory usage with a script
Unified CloudWatch Agent for Amazon EC2
IAM Policy Examples for Amazon EC2
AWS Lambda serverless functions
Create and invoke a serverless Lambda function using Amazon SNS
Configure Lambda function to run on a schedule
High availability with Elastic Load Balancing (ALB and NLB)
Create an Application Load Balancer (ALB)
Path-based routing and host-based routing
Enable Sticky Sessions on an ELB
[NEW] Sticky Session Configuration Options
Security Groups for Amazon ELB
EC2 Auto Scaling, launch configurations, and launch templates
Auto Scaling health checks (ASG and ELB)
ASG scaling and termination policies
Add scaling policy and cause scaling events
EC2 Auto Scaling lifecycle hooks
Monitoring and Logging for ELB and EC2 Auto Scaling
Amazon EBS - Deployment and Volume Types
Creating and resizing Amazon EBS volumes
Amazon EBS snapshots, AMIs and migrating instances
Amazon EBS Copying, Sharing and Encryption
Using RAID with EBS volumes
[NEW] CloudWatch Metrics for EBS
Monitoring EBS volumes with Amazon CloudWatch
[NEW] Amazon Data Lifecycle Manager (DLM)
Creating and mounting an EFS filesystem
IAM Policy Examples for Amazon EFS
[NEW] Amazon EFS Encryption
AWS Storage Gateway - File Gateway
AWS Storage Gateway - Volume Gateway
AWS Storage Gateway - Tape Gateway
AWS Systems Manager Overview
Create Tags and Resource Groups
Systems Manager Automation
Systems Manager Run Command
Systems Manager Inventory and Patching EC2 Instances
Systems Manager Configuration Compliance
Systems Manager Secure Shell
Systems Manager Parameter Store Overview
Systems Manager Parameter Store Overview
[NEW] AWS Secrets Manager
AWS Elastic Beanstalk Overview
Create Single Elastic Beanstalk Environment
Troubleshooting Elastic Beanstalk Launch Issues
Elastic Beanstalk Deployment Options
Create environment for App v2 and swap URLs
Using custom domains with Elastic Beanstalk
Elastic Beanstalk Worker Tiers
High Availability with Elastic Beanstalk
Monitoring and Logging for Elastic Beanstalk
AWS CloudFormation overview
Templates, Stacks, and Stack Sets
Creating and updating Stacks
Working with mappings and parameters
Change Sets and Drift Detection
CloudFormation helper scripts (cfn-init and cfn-signal)
Creation and Deletion Policies, DependsOn, and WaitConditions
Rollbacks and Stack creation failures
[NEW] Availability Zone IDs
CIDR Blocks and IP Subnets
Internet Gateway and Route Tables
NAT Gateways and NAT Instances Refresher
Security Groups Deep Dive
Creating Gateway and Interface Endpoints
AWS VPN and Direct Connect
Use Amazon Athena to Query our Flow Logs
Amazon Route 53 Record Types
Amazon Route 53 Routing Policies
Creating Amazon Route 53 Records
Amazon Route 53 Health Checks
Amazon S3 Overview, Storage Classes and Versioning
MFA Delete and MFA-Protected API Access
Amazon S3 Lifecycle Policies
S3 Replication (CRR and SRR)
S3 Access Control- IAM, Bucket Policies, Bucket ACLs
Creating an Amazon S3 Static Website
S3 Event Notifications and Analytics & Metrics
Glacier Vault Lock and Vault Access Policies
Amazon CloudFront Overview and Origins
Amazon CloudFront with S3 Static Website and OAI
[NEW] Improving the Cache Hit Ratio
Amazon RDS Scaling Up and Scaling Out
Launch an Amazon RDS Database
RDS Automated Backups and Snapshots
RDS Monitoring and Logging
Amazon Aurora Deployment Options
[NEW] Aurora Auto Scaling
Amazon ElastiCache Overview
Scaling ElastiCache Memcached
Scaling ElastiCache Redis
ElastiCache Backup and Monitoring
[NEW] Amazon ElastiCache Metrics
[NEW] Amazon Elasticsearch
AWS Organizations Overview
Service Control Policies (SCPs)
SCP Strategies and inheritance
[New] AWS Organizations Policies
Amazon CloudWatch Key Concepts
CloudWatch Logs and Events
Track EC2 Termination Events
Create custom config rule
AWS Cost Management Tools
AWS IAM - Multi-Factor Authentication
Using MFA with the AWS CLI
AWS Managed and Customer Managed IAM Policies
IAM Policy Evaluation Logic
AWS Key Management Service (KMS)
Certificate Renewal with ACM
Directory Services and Federation
Covering all the Concepts
Interview Question Preparation
Latest Reviews

Very clean and organized with easy to follow tutorials, Exercises, and solutions. The training does start from the beginning with very little knowledge and gives a great overview and progresses into more complex concepts and ideas.

The training is good at explaining very basic intuition of the concepts. It will get you scratching the surface so to say, where this course is unique is the implementation methods are so well defined, Thank you to the team !.

This course is amazing..! I started course as a beginner and learnt a lot. Instructors are great. Query handling can be improved.Overall very happy with the course.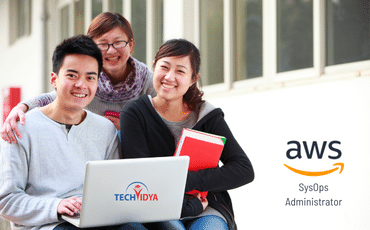 AWS SysOps Administrator Training Program
Learn from Industry Experts. Enquire Now!
AWS SysOps Administrator Training Options
Whether you're looking for AWS SysOps Administrator Training, start your next journey with India's Best IT & Software Training Edtech Company @TechVidya -- we have a plan for you.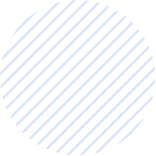 04:00 PM
Offline | Weekdays
08:00 PM
Online | Weekend
10:00 AM
Online | Weekdays
Student's Feedback

Great Course !
The study environment is good and trainers are full of knowledge. I personally recommend TechVidya to all the students who looking for quality education.

Best Experience !
I have completed my Certification from TechVidya. Complete project based training really help me to sharpen my skills.

Best Placement Support !
TechVidya have made efforts ensuring maximum number of students placement. They started grooming us for placement in the first few months.

Helpful Instructors !
Regular classes held to help us with our aptitude and technical skills. Trainers are well experienced and very helpful during all the course.

Great Placement Support !
I had complete my SAP Training with TechVidya. The Trainers are Certified & Experienced. Placement cell is well active in order to help with the placement.

Helpful Staff !
Due to the efforts made by the faculty and placement cell at TechVidya, I was able to get a job in the second company that I applied for. Thanks to TechVidya!
How to
Start

Your Professional Journey
01. Learn from Industry Experts
TechVidya is ISO 9001:2015 Accredited Edtech Company, trained more than 68806+ students all across the world. We have team of 470+ Experienced & Certified Instructors.
02. Live Project Based Training
Complete IT & Software Training provided by Techvidya is designed as per the Industrial Requirement with Live Projects. Every topic covered is in most practical way with real-time examples.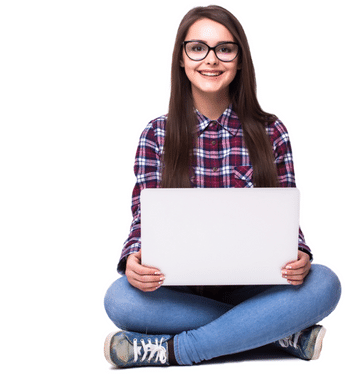 01. Industry Recognised Certification
TechVidya offers a wide range of IT & Software Certifications designed to take your career to the next level. Candidate can gain access to multiple placement opportunities by opting our Certification.
02. Verifiable Certificate
TechVidya provides Globally Recognized Course Completion Certificate which can be verifiable at techvidya official website. TechVidya Verifiable Certification helps to achieve your dream jobs.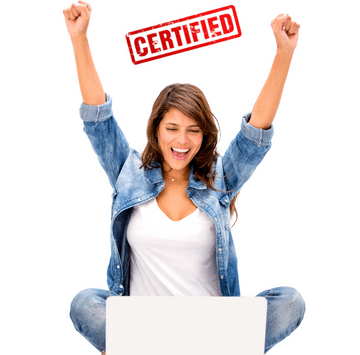 01. PD, Resume Making & Mock Interview
We help our students to get a foothold in the corporate world by providing Practical based Training including Personality Development, Resume Making & Mock Interviews Sessions.
02. Dedicated Placement Department
Our Placement Department help candidates to present themselves confidently at the time of actual interview. We provide placement assistance to our students with the help of dedicated placement cell.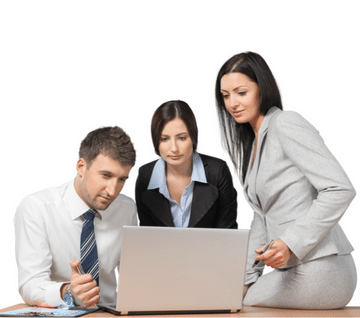 Upgrade Yourself, 68806+ Students Trained. Enquire Now!















Career Assistance
Services
Learn from Industry Experts. Enquire Now!

An Investment in
Knowledge

pays the best interest. Why Students
Choose

Us to Groom their Career
Expand your career opportunities with India's most trusted IT & Software Training Company @TechVidya. Get job-ready for an in-demand career. Choose from Multiple certification programs with us.
More than 68806+ Students Trained.
Team of 470+ Experienced & Certified Instructors.
250+ Collaboration with Universities & Companies.
ISO 9001:2015 Accredited Company.
Industry Recognised Verifiable Certificate.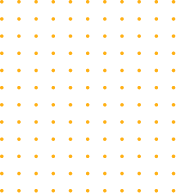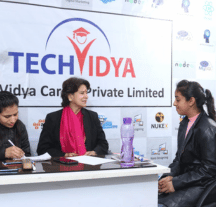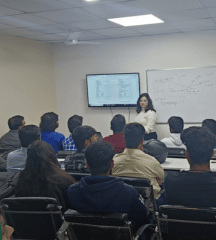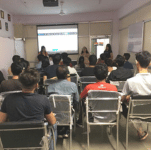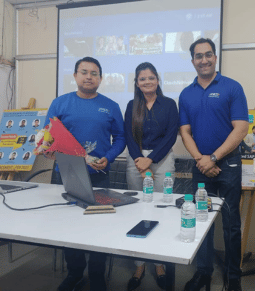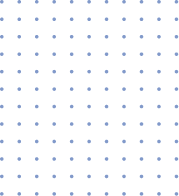 Accelerate your Career &
Upskill Yourself
Groom your career with our IT & Software Courses. Choose from multiple career oriented courses like Data Science, Cloud Computing, Ethical Hacking, Multimedia & Animation, SAP, Full Stack Development and more...
Join us now
Get Industry Recognised Certification. Enquire Now!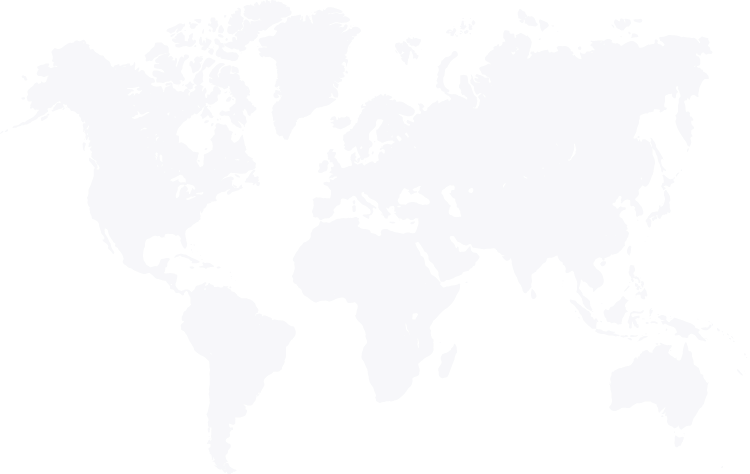 Our
Global

Honorable Partners
Boost your Career with world-class Professional Certifications. "Learn without Limits"
250+ Collaboration with leading Universities & Companies